Table of Contents
ISRO full form & about?
ISRO full form is The Indian Space Research Organization (ISRO) stands as a testament to India's prowess in space exploration and technology advancement. Over the years, ISRO has achieved remarkable milestones and undertaken groundbreaking missions that have not only put India on the global space map but have also contributed significantly to the advancement of space technology and exploration. This article delves into ISRO's achievements, its iconic missions, and its substantial contributions to the world of space science.
Bengaluru is home to the ISRO's headquarters. Its operations are dispersed among numerous centers and units. The U R Rao Satellite Center (URSC), Bengalure, designs and develops satellites, while the Vikram Sarabhai Space Center (VSSC), Thiruvananthapuram, builds launch vehicles. The Satish Dhawan Space Center (SDSC), Sriharikota, integrates and launches satellites and launch vehicles. Liquid Propulsion Systems Centre (LPSC), Valiamala and Bengaluru, develops liquid stages, including cryogenic stages; Space Applications Centre (SAC), Ahmedabad, focuses on space technology applications; and National Remote Sensing Centre, Data from remote sensing satellites are received, processed, and distributed by the (NRSC), Hyderabad.
Who is chairman of ISRO? WHO's who in ISRO?
Shri S. Somanath is currently chairman of ISRO. The activities of ISRO are guided by its Chairman, who would also be the secretary of DOS and Chairman of Space commission – the apex body that formulates the policies and overseas the implementation of the Indian Space Programme. ISRO full form is The Indian Space Research Organization (ISRO)
ISRO's Remarkable Achievements
Mars Orbiter Mission (Mangalyaan): In 2013, ISRO achieved a historic feat by successfully launching the Mars Orbiter Mission, making India the fourth space agency in the world to reach Mars and the first to succeed in its first try.. This achievement showcased ISRO's capability to design, launch, and operate interplanetary missions.
Chandrayaan Missions: ISRO's Chandrayaan missions have significantly contributed to lunar exploration. The 2008-launched Chandrayaan-1 spacecraft found water molecules on the Moon's surface. Chandrayaan-2, launched in 2019, aimed to explore the Moon's south pole region, showcasing ISRO's prowess in complex lunar missions.
Navigation Satellite System (NavIC): ISRO developed the Navigation with Indian Constellation (NavIC), a regional satellite navigation system that provides accurate positioning information to users in India and surrounding regions. NavIC has applications in navigation, disaster management, and more.
Groundbreaking Missions
PSLV and GSLV Launch Vehicles: ISRO's Polar Satellite Launch Vehicle (PSLV) and Geosynchronous Satellite Launch Vehicle (GSLV) are known for their reliability and cost-effectiveness. These launch vehicles have successfully placed numerous satellites in orbit for various purposes, including communication, weather monitoring, and Earth observation.
Reusable Launch Vehicle (RLV): ISRO has been working on the development of a reusable spaceplane, which aims to reduce the cost of access to space. This innovative technology could revolutionize space travel by enabling the reuse of certain components, making space exploration more sustainable.
Gaganyaan Mission: ISRO's ambitious Gaganyaan mission aims to send Indian astronauts, known as Gagannauts, into space. This human spaceflight program will mark a significant milestone in India's space history and contribute to the nation's expertise in human space exploration.
Contributions to Space Exploration and Technology Advancement
Affordability and Accessibility: ISRO's focus on cost-effectiveness has made space technology and satellite services accessible to a wide range of users, including educational institutions, small businesses, and developing countries. This approach has democratized space exploration.
Remote Sensing: ISRO's Earth observation satellites have revolutionized disaster management, resource monitoring, urban planning, and environmental studies. Data from these satellites aid in informed decision-making and sustainable development.
International Collaboration: ISRO actively collaborates with international space agencies and organizations. This collaboration not only enriches global space knowledge but also showcases India's capabilities in space technology and research.
Conclusion
ISRO's journey from its inception to its present stature as a globally respected space agency is a testament to India's dedication to scientific advancement and exploration. The organization's remarkable achievements, groundbreaking missions, and significant contributions to space exploration and technology have left an indelible mark on the world. With its innovative spirit and commitment to pushing the boundaries of space science, ISRO continues to inspire generations and pave the way for future advancements in the field. ISRO full form is The Indian Space Research Organization (ISRO)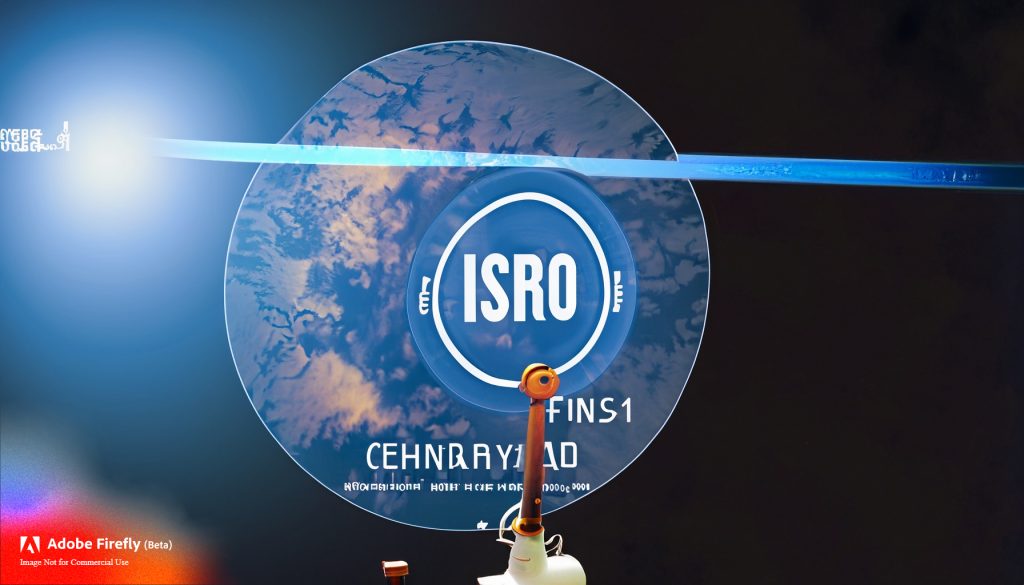 ISRO full form is The Indian Space Research Organization (ISRO). The space agency for India is called the Indian Space Research Organization (ISRO). The organization works in science, engineering, and technology to help India and humanity benefit from space. The Department of Space (DOS) of the Indian government includes ISRO as a key component. The department primarily uses different ISRO Centers or Units to carry out the Indian Space Programme.
The Indian National Committee for Space Research (INCOSPAR), which was founded by the Indian government in 1962 as Dr. VikramA Sarabhai's idea, was the predecessor to ISRO. On August 15, 1969, ISRO was established, replacing INCOSPAR with an expanded role to utilize space technology. In 1972, DOS was established, and ISRO was included to DOS. ISRO full form is The Indian Space Research Organization (ISRO)

f you want to make your website booking ready, reach us at contact.perfecky@gmail.com without any delay. ISRO full form is The Indian Space Research Organization (ISRO)

We believe in Quality and unique features. We are sincere and dedicated to our products. We developed responsive and user-friendly interfaces. We are focused on customer requirement & current environment needs. We are concerned to keep our products issue free. We are experienced in Responsive development We are always learning and try to implement latest technologies on our projects. ISRO full form is The Indian Space Research Organization (ISRO)
Quality Scripts & WordPress Plugins
We develop top notch Booking, Scheduling appointment script with rich features. Email, SMS marketing and various utilities WordPress plugin.
Online booking system – Rezervy : ISRO full form is The Indian Space Research Organization (ISRO)
Appointment Booking Software | Effortless Scheduling for Services Businesses | Manage & Grow Your Business – Rezervy is a powerful online appointment booking software designed for services businesses. Streamline bookings and enhance customer satisfaction with easy-to-use tools. Our innovative software provides a seamless scheduling experience to manage appointments effortlessly and help your business grow. Know more features and helping doc here. ISRO full form is The Indian Space Research Organization (ISRO)