Marketing campaigns in Rezervy is great feature to track the audience from your premium ads. Like you can create your booking page URL according to each platform ad. Like different URL for Facebook ads, different for google ads , also accoring to specific date period as well etc. When customer lands on your booking form through specific ad platform, this feature will track the URL and make count for you. In this way you can find which advertisement platform working best for you, so you can invest more in that advertisement platform and reduce form other as need.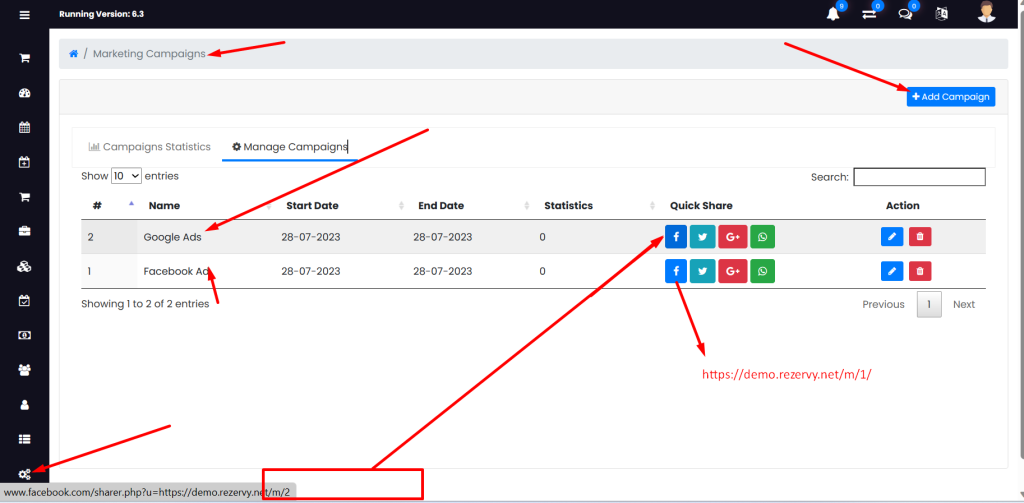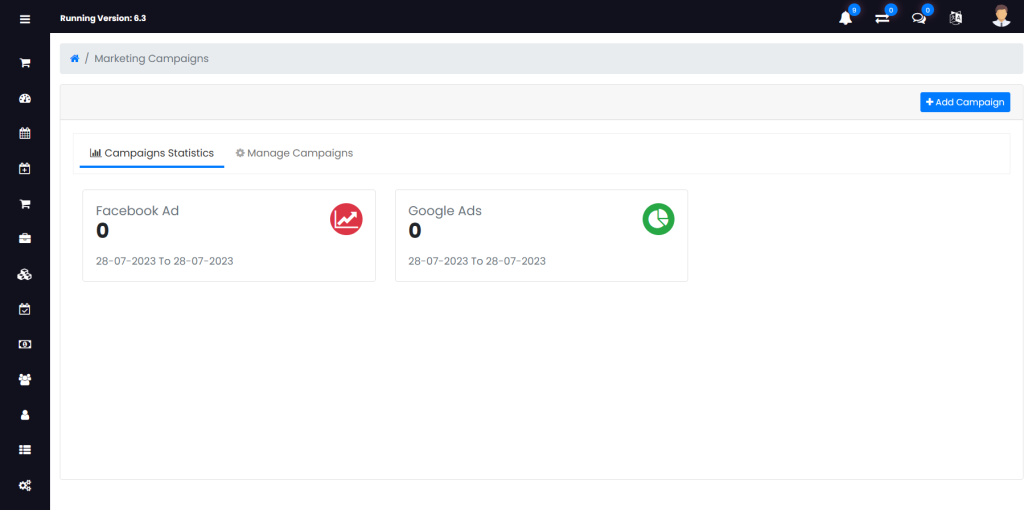 How to configure marketing campaigns in Rezervy?
Login to admin dashboard
Go to "Setup" menu from dashboard
Under "Additional" go to "Marketing Campaigns"
Switch to "Manage Campaigns" tab.
Click on "Add Campaigns" button to add new campaign tracking analytics, modal will with form.
You can set your campaign title, start & end date of your campaign.
Click on "Add" button, when all detail is filled.

When campaign is added sucessfully, you get its analytic card in "Campaigns Statistics" tab.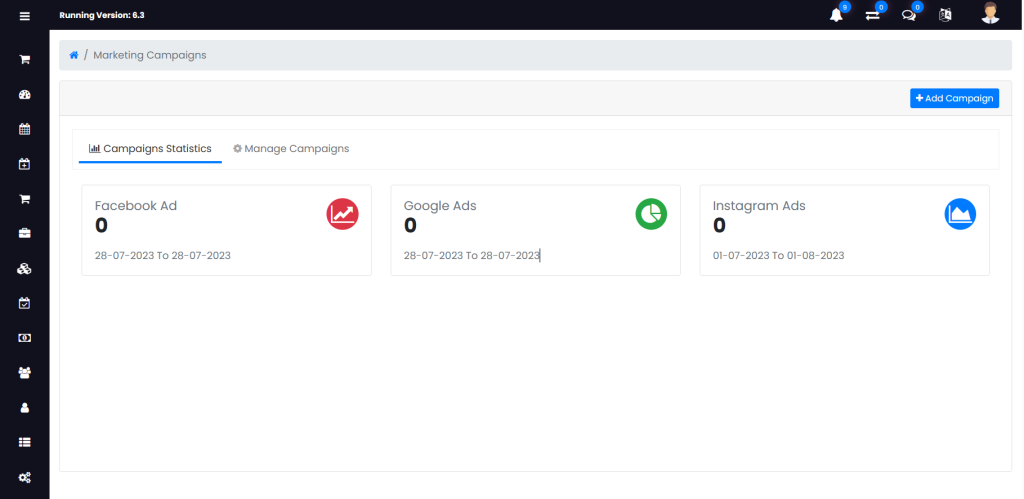 In "Manage Campaigns" tab, you will get the listing of your campaigns.
You directly share the link of your booking form tracking URL, from the give share buttons in listing.
You can also edit the campaign update information as need. You can also delete campaign as well.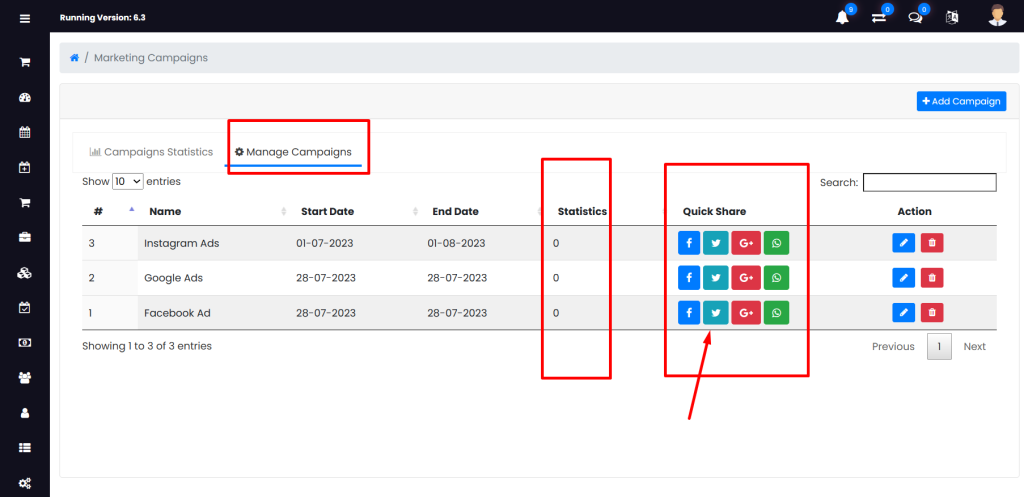 When customer lands on booking form with campaign URL , system will automatically add its tracking count for specific campaign on basis of the URL.
I hope this helps! Let me know if you have any other questions.