How to find purchase code and activate Rezervy?

Find license key on codecanyon.net
If you have purchased a license of the plugin from codecanyon.net (Envato Market), you will receive a so-called "purchase code", which is your license key. We explain where to find the purchase code to activate your license.
Go to codecanyon.net/sign_in and sign in to your account.
In the upper-right corner, you will find your username. If you move the mouse over it, please select "Downloads" in the submenu.
In the list of plugins, you will find the name of our WordPress plugin, e.g. Real Media Library. Please download "License certificate & purchase code (text)" by clicking the Download button.
Open the downloaded .txt file. There you find your purchase code.
Open Rezervy installation URL and enter your purchase code in activation popup.


Here are steps to activate Rezervy
Open Rezervy installation URL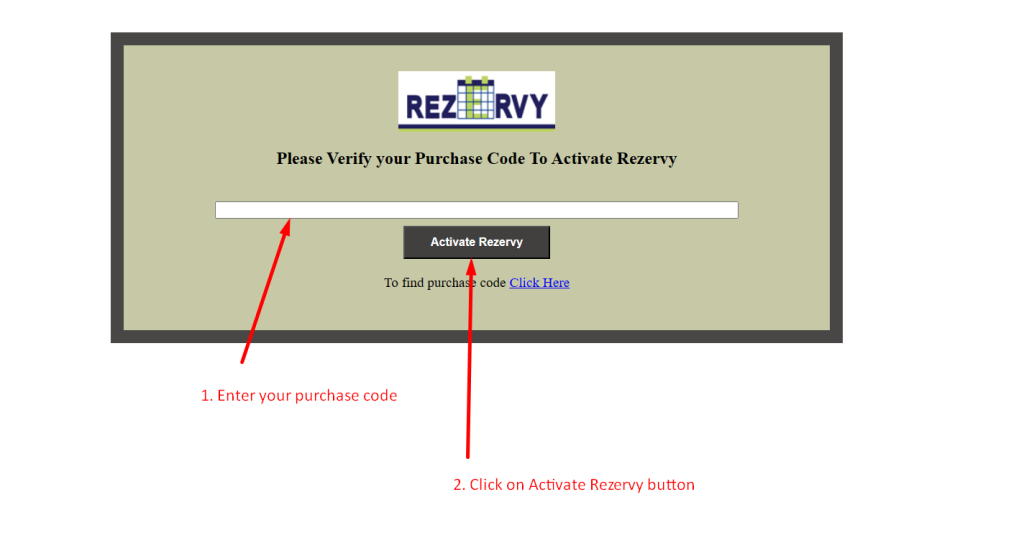 2. After successful purchase code verification, you will be redirected to default setup page.
3. You can complete your business detail.
5. Email & password set in this detail will be your dashboard login credentials. So you can set accordingly.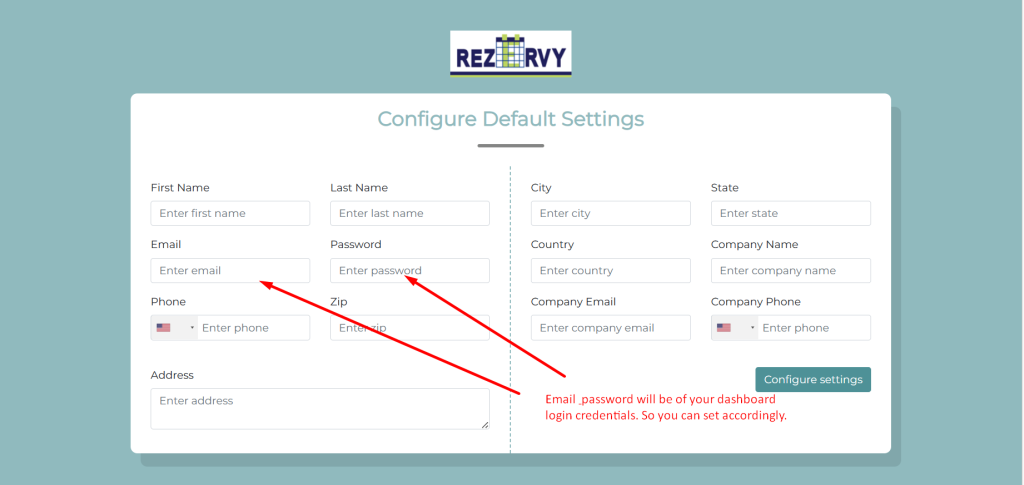 6. After configure default settings prompt. You will be redirected to login page. You can login as admin account and configure other detail and settings.