Bank transfer is a payment method that allows you to transfer money from your bank account to another person's bank account. In the context of online booking forms, it means that you can pay for your booking by transferring money directly from your bank account to the merchant's bank account. This method is also known as a direct bank transfer.
Login to admin dashboard
Go to "Setup" menu from dashboard
Under "Settings" go to "Payment Settings"
Click on "Bank Transfer Settings" button and modal will open
Change "Bank Transfer payment status" to "Enable"
Configure other credentials detail and click on "Save Settings"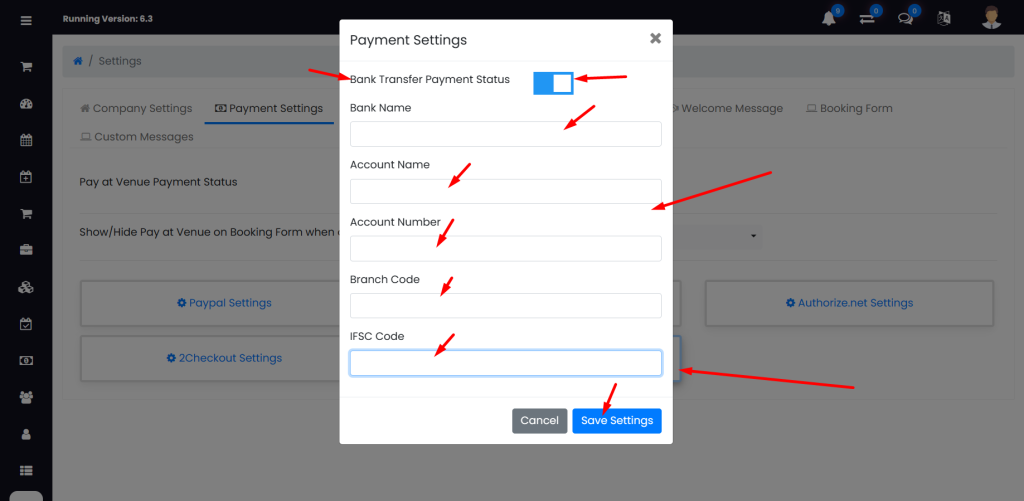 I hope that helps. Let me know if you have any other questions.