Pay at venue is a payment method that allows you to pay for your booking when you arrive at the venue. In the context of online booking forms, it means that you can book a service or event online and pay for it when you arrive at the venue.
Login to admin dashboard
Go to "Setup" menu from dashboard
Under "Settings" go to "Payment Settings"
Change "Pay at Venue Payment Status" to "Enable"
If your business support only pay at venue payments, You can show/hide it on booking form so that booking customer don't need to select anything while booking.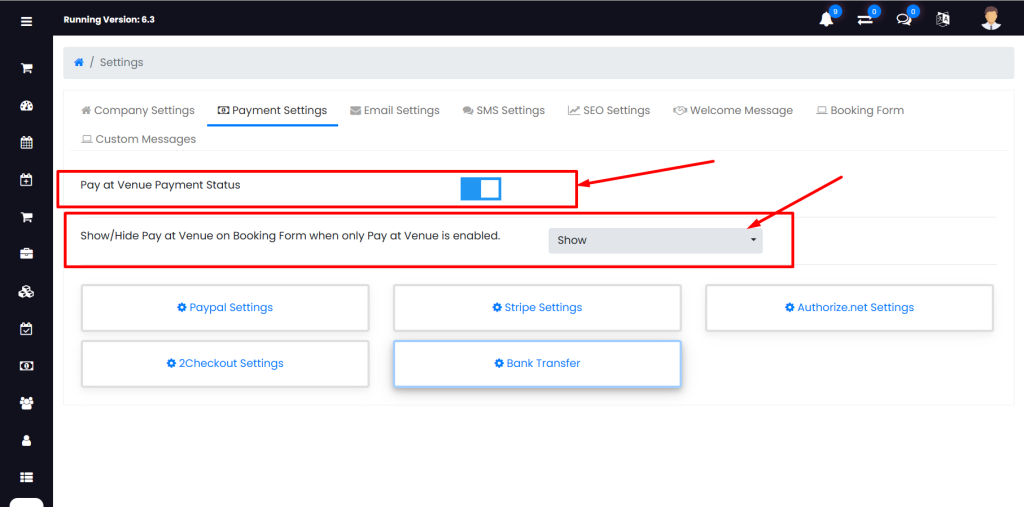 I hope that helps. Let me know if you have any other questions.