Notification methods in online booking forms can include email notifications, SMS notifications. Email notifications are the most common notification method used in online booking forms. They are sent to the email address provided by the user during the booking process and can include details about the booking, such as the date and time of the appointment, the service provider of the appointment, and any other relevant information. SMS notifications are also used in some online booking forms. They are sent to the user's mobile phone number and can include similar information as email notifications. Support tickets in Rezervy , for customer to send any issue/help ticket from their dashboard.
Notification methods in Rezervy:
Email Notifications
SMS Notifications
Support Tickets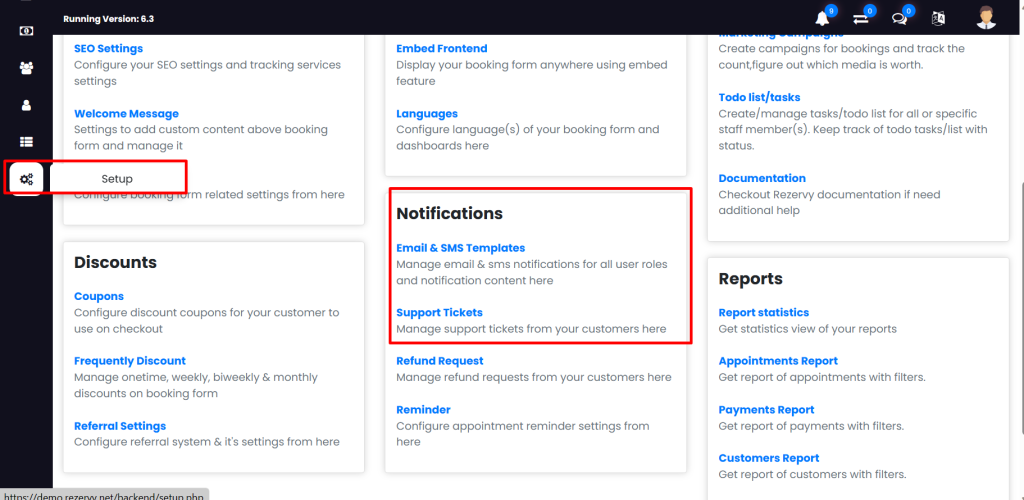 I hope that helps. Let me know if you have any other questions.