TextLocal SMS gateway is popular SMS communications provider. TextLocal is India's #1 Bulk SMS Service that offers award-winning bulk SMS services. It provides a flexible and easily adaptable SMS API gateway that allows you to start sending SMS from any application in minutes.
Here are steps to configure TextLocal SMS gateway:
Login to admin dashboard
Go to "Setup" menu from dashboard
Under "Settings" go to "SMS Settings"
Click on "TextLocal Settings" button and modal will open.
Change "TextLocal SMS Gateway Status" to "Enable"
Configure other credentials detail and click on "Save Settings"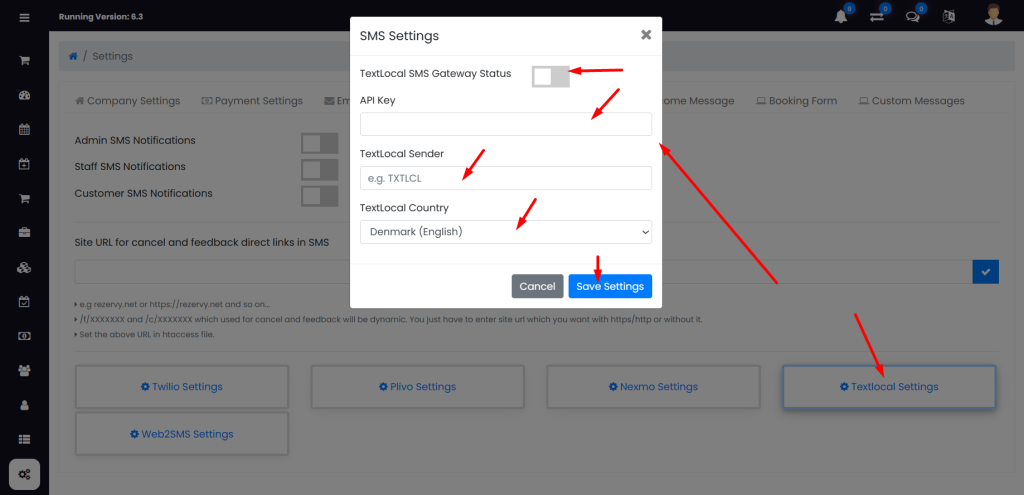 How to find TextLocal API Key & TextLocal Sender?
To find your TextLocal API Key and TextLocal Sender,:
Log in to your Textlocal account.
Navigate to Settings > All settings > API Keys.
If you have previously created an API key, you will see it here.
If you have never created an API key before, click on Create New Key and a new page will appear where you can configure your API key.
Make sure to give your API key a recognisable name in the Notes field.
Click Save New Key.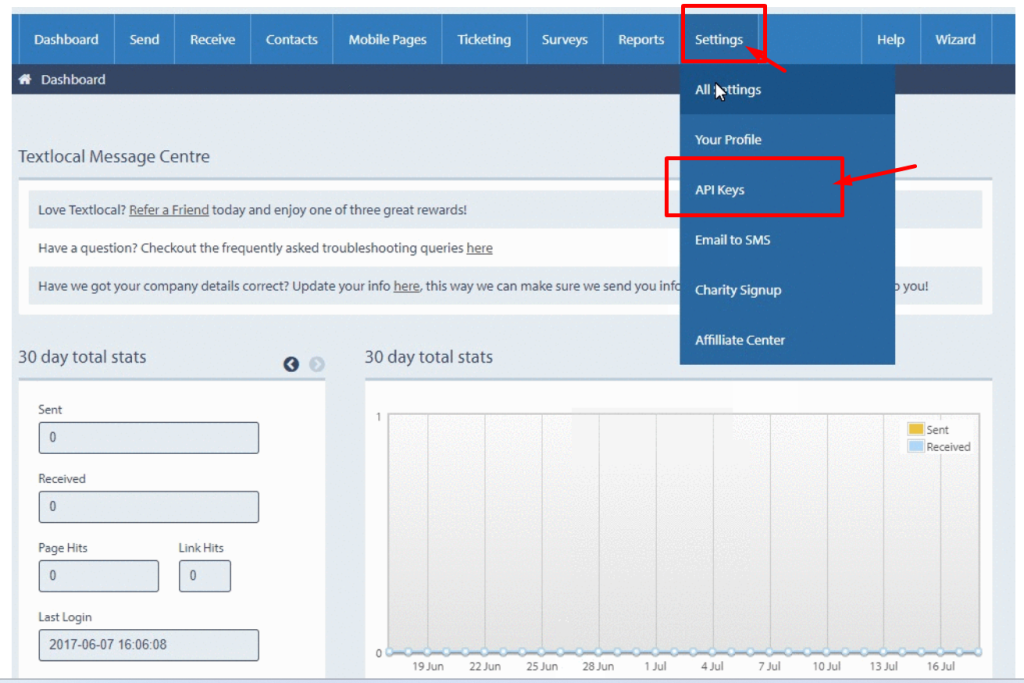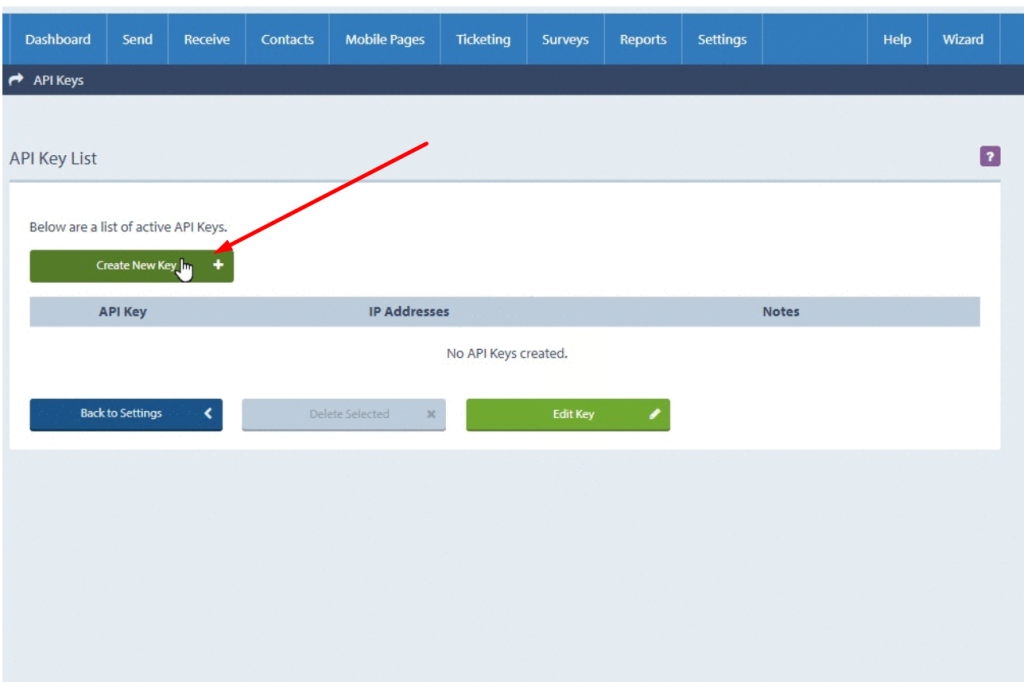 I hope this helps! Let me know if you have any other questions.