Web2SMS gateway is popular SMS communications provider. Web2sms gateway is a web-based service that allows text messages to be sent and received to and from cell phones to websites. It provides a simple way for sending real-time and scheduled bulk SMS right from your PC using an online tool.
Here are steps to configure Web2SMS gateway:
Login to admin dashboard
Go to "Setup" menu from dashboard
Under "Settings" go to "SMS Settings"
Click on "Web2SMS Settings" button and modal will open
Change "Web2SMS Gateway Status" to "Enable"
Configure other credentials detail and click on "Save Settings"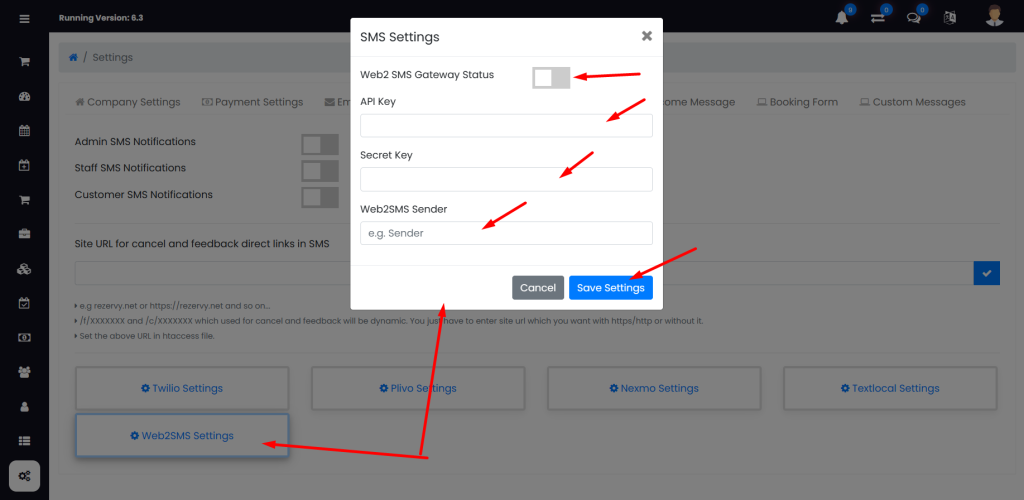 How to find Web2SMS API Key,Secret Key and Web2SMS Sender?
Account login URL: W E B 2 S M S
API Documentation: Documentatie web2sms
API Credentials (API Key,Secret Key and Web2SMS Sender) are provided by suport@web2sms.ro
I hope this helps! Let me know if you have any other questions.