Yes, you can accept ratings and reviews from customers for each booking. It is fully manageable to take ratings and reviews. You can enable/disable to list ratings and review on booking form page. You can also use embed code feature of Rezervy to list bookings ratings and reviews on other pages of your website.
How to manage ratings & reviews settings?
Login to admin dashboard
Go to "Setup" menu from dashboard
Under "Appearance" go to "Feedback"
Go to "Reviews Settings" tab and update display settings as needed.
You can also copy embed code to list ratings & reviews on other pages of your website.
You can embed category specific embed as well to list specific categories bookings ratings.
You can also delete any review from "Reviews" tab on same page.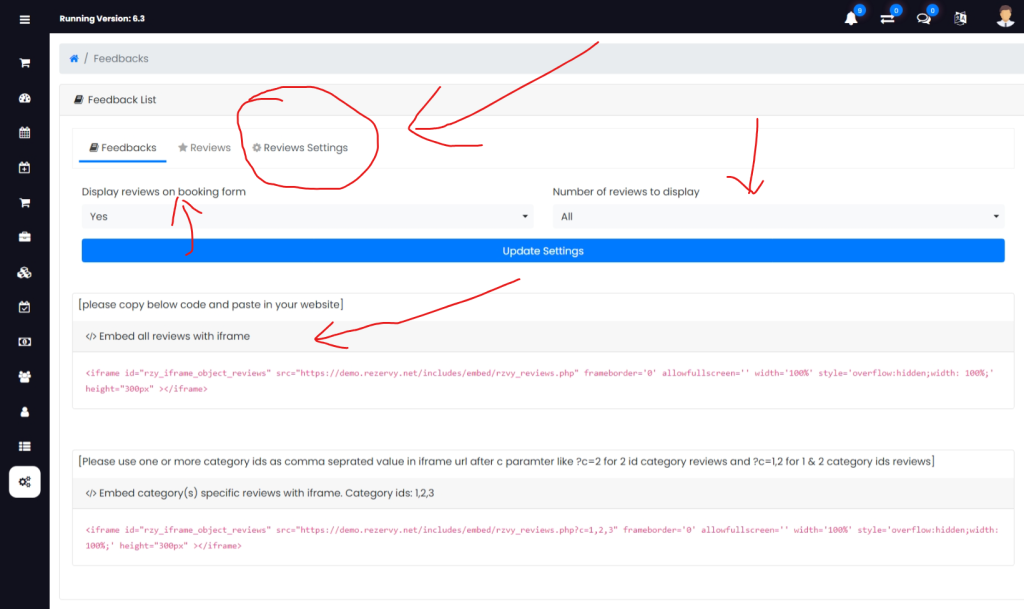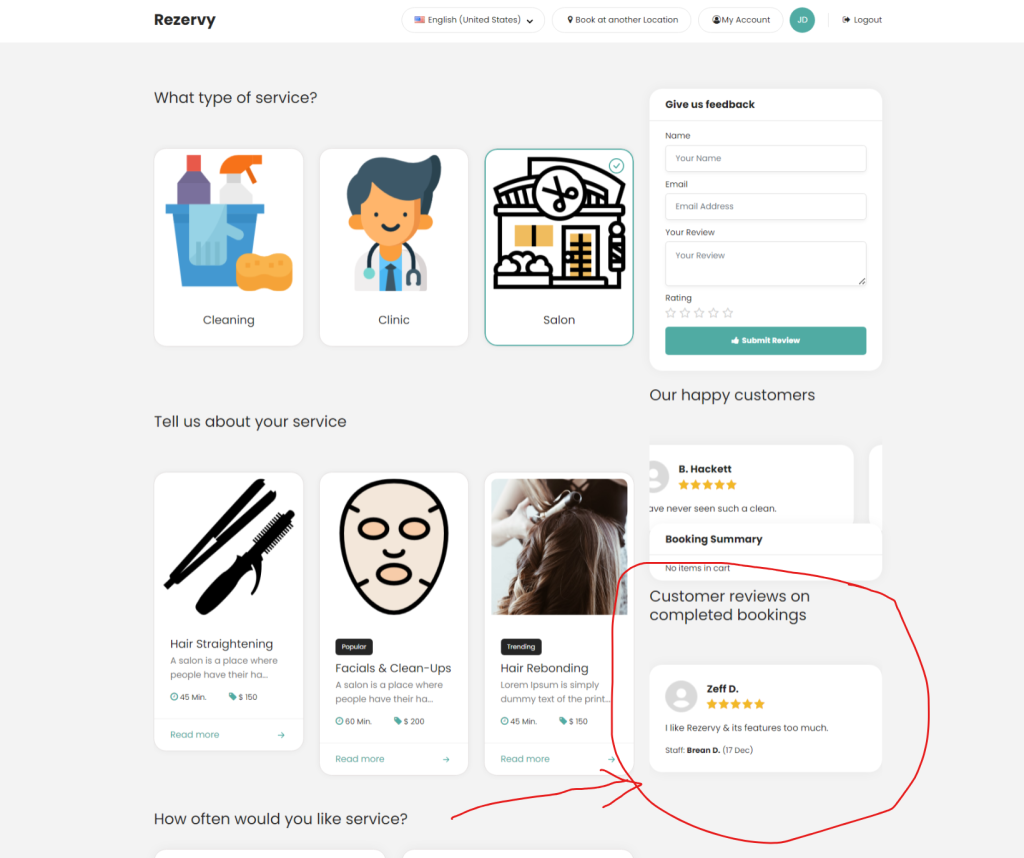 How ratings & reviews works in Rezervy?
After completing a booking, rating and reviews are a great way to get feedback from your customers. It can help you understand what your customers like and dislike about your service. This can help you improve your service and make it more customer-friendly.
Guests select an overall score from 1 to 5 to rate their experience at your service. This is the only question guests are required to answer before they can submit their review.
How it works?
Customer book appointment from booking page.
Once booking is marked as completed by staff or admin, Rating & Reviews tab start showing for the customer in booking detail modal.
Customer can submit rating & review from the same panel.