A feedback form in a booking form is a great way to get feedback from your customers. It can help you understand what your customers like and dislike about your service. This can help you improve your service and make it more customer-friendly.
A feedback form can be used to ask customers about their experience with your service. You can ask them about the booking process, the quality of the service, the cleanliness of the facilities, and more. You can also ask them to rate their experience on a scale of 1 to 5.
A good feedback form should be easy to fill out and should not take too much time. It should also be easy to understand and should not contain too many questions.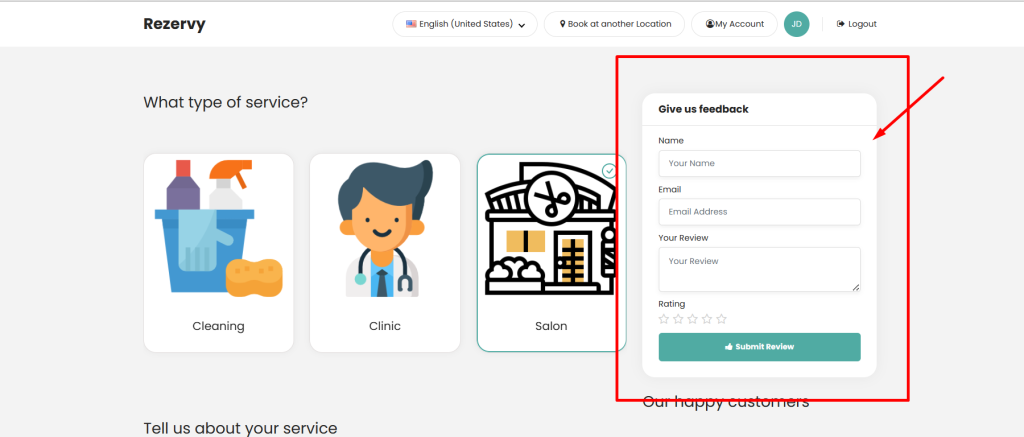 How to manage feedback form?
Feedback form feature is fully manageable from backend settings in Rezervy. You can enable/disable it from dashboard settings. You can also control all the feedbacks and change status to display on booking form or not. You can display specific feedbacks as well.
How to enable/disable feedback form & feedback list from settings?
Login to admin dashboard
Go to "Setup" menu from dashboard
Under "Settings" go to "Booking form"
Find "Feedback" and change option settings as needed and click on "Update Settings" button.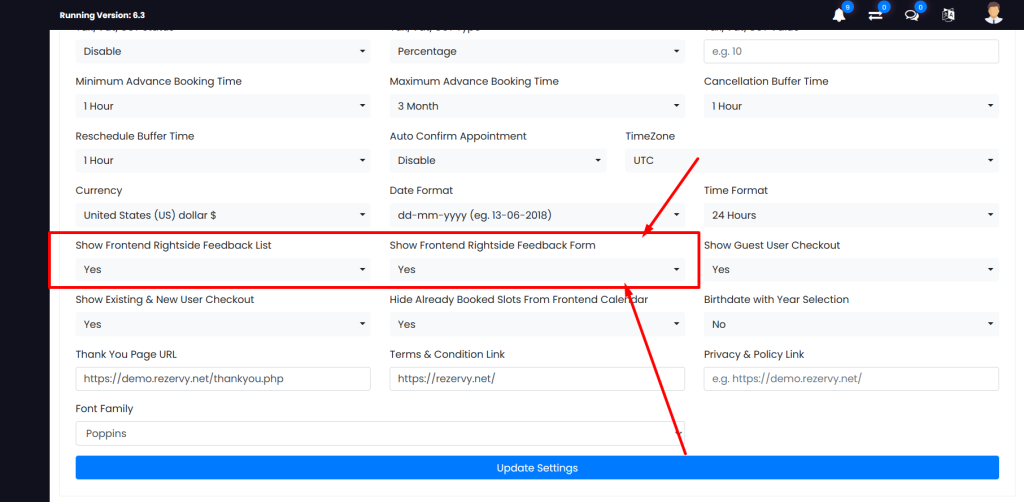 How to manage specific feedbacks to show/hide?
Login to admin dashboard
Go to "Setup" menu from dashboard
Under "Appearance" go to "Feedback"
Feedbacks listing page will open, You can change status of each feedback by toggling the button.