Manageable booking form fields are the fields that you can customize according to your business needs. You can personalize each field and customize personal detail booking form to match your branding. Rezervy offers the ability to customize the booking form fields so clients can easily understand what information they need to enter.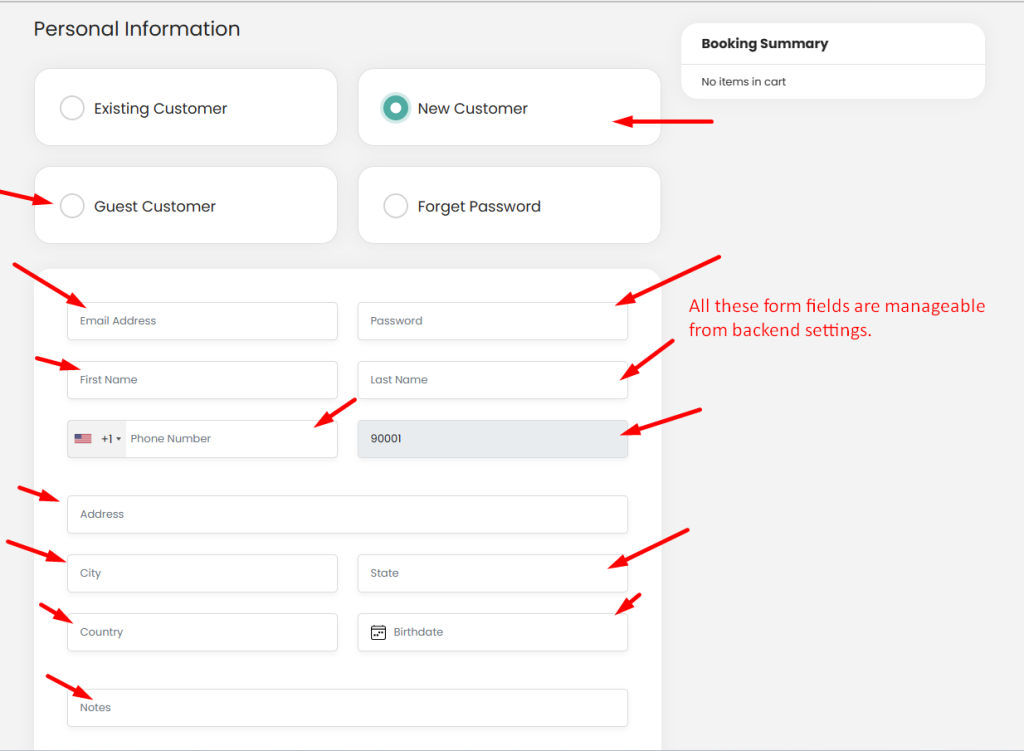 What are form field capabilities in Rezervy to make them manageable?
You can enable/disable form field.
You can set field input to required or optional.
You can manage labels of all form fields,
You can set Min & Max length for phone number field on booking form.
You can set different-2 fields for Registered or Guest customers.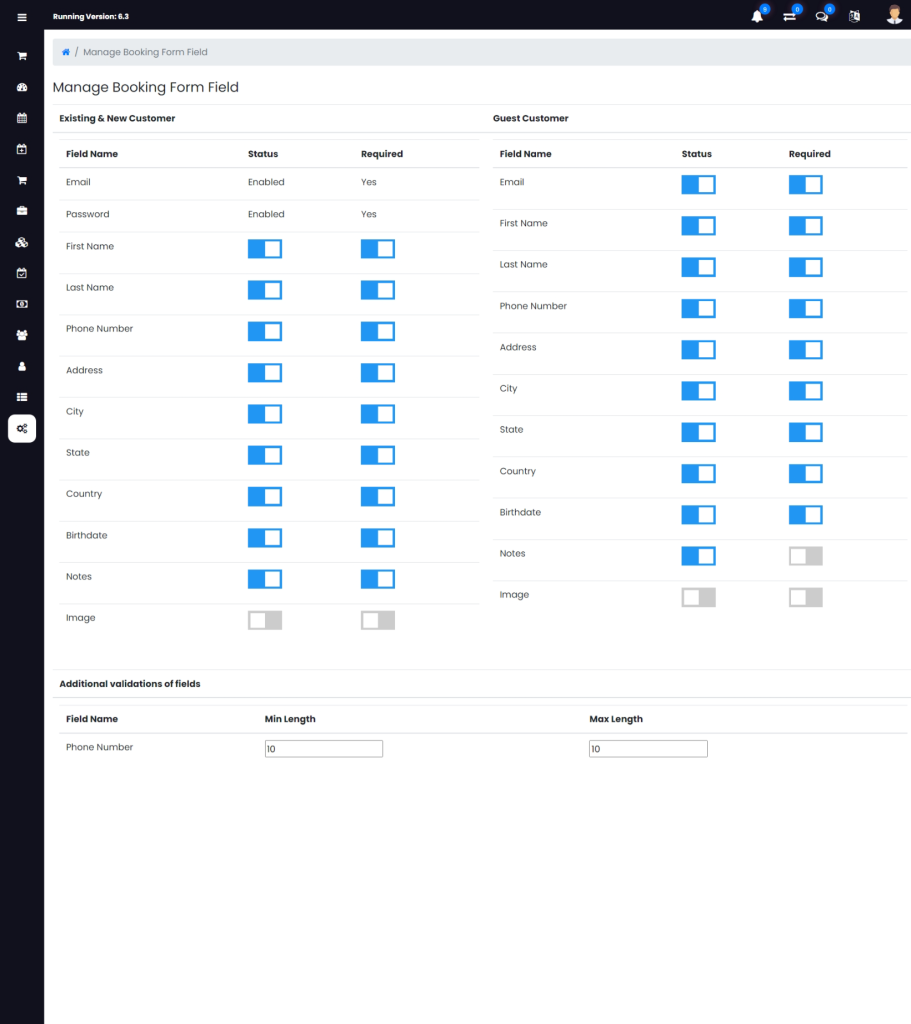 How to manage form fields in Rezervy?
Here are steps in Rezervy to manage booking form fields:
Login to admin dashboard
Go to "Setup" menu from dashboard
Under "Appearance" go to "Manage Booking Form"
Simply toggle button to enable/disable field on booking for under "Status" column.
Simply toggle button to set required/optonal field on booking for under "Required" column.
At the bottom of same page under "Additional validations of fields" you can manage Min & Max length of phone number field.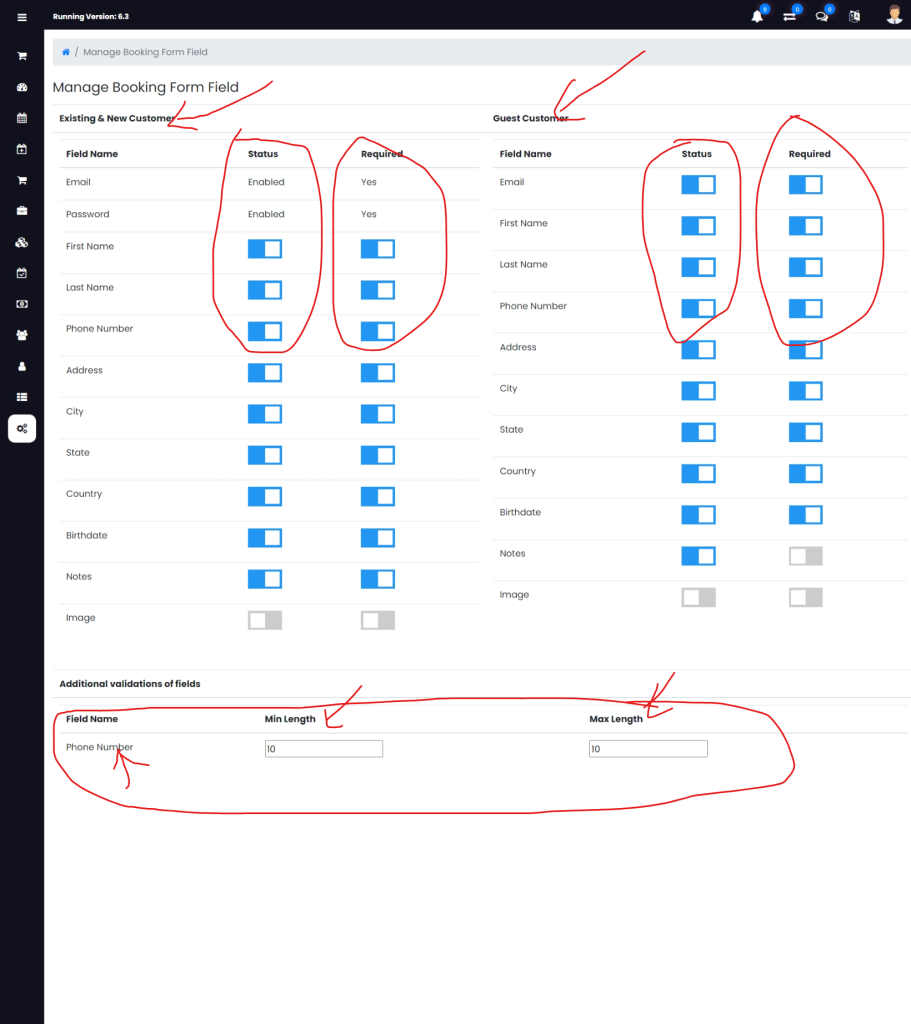 I hope this helps! Let me know if you have any other questions.